A vintage guitar business?
We are old friends having both had a long interest in vintage instruments, collecting, appraising and of course pursuing the quest for ultimate tone.
Simon had been musing over the idea of a Canberra based vintage guitar shop for a number of years, and when Ian mentioned that he was thinking of relocating back to Canberra, a partnership was formed.
We are both relaxed individuals who like to chat about the intricacies of collectible guitars and vintage instruments. We also understand Gear Acquisition Syndrome (GAS), so come in, have a coffee and a chat and lets find out if we can help you!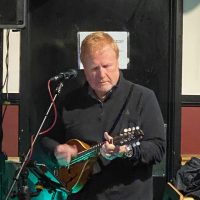 Simon Wilkins

Simon's first vintage guitar, an early Gibson J50, was bought in 1976 after seeing Eric Clapton in Sydney. Since then he has gone on to play in a number of bands and different genres of music, however he has always been a keen vintage guitar and amp collector. He currently plays in a variety of local bands including gospel, folk and blues. If pressed he will admit that he owns too many guitars and amps, but the journey is the important bit ? He also does setup work on electric instruments and makes a mean coffee.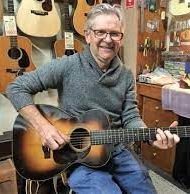 Ian Stehlik

Ian bought an old Gibson Melody Maker while on student exchange in the USA in the 1970s. Since then he's performed, studied, traded, repaired, taught with and curated vintage gear, at events and exhibitions around Australia. Having set up the Canberra based Zone of Tone website and Vintage Expos in the 2000s, Ian has spent most of the last decade deep into vintage lore, sales, setups and restorations at Twangcentral Guitars in Adelaide. Now back in the ACT, he's delighted to join resources with Simon and bring it all together at CVG.