Amwatts has been building handmade, high quality guitar amps and speaker cabinets for 20+ years. We were one of the first in Australia to replicate the famously sought-after amps from the 50's and 60's from the UK and USA. We don't just replicate, we add a fine attention to detail in every aspect.
Our amps are built to the highest standard and we strive to build the best vintage style instrument amps and speaker cabinets, using the highest quality components and materials available today. We build amps and speaker cabinets to bring you the vintage tones of Blues & Rock 'n' Roll you've wanted. We want you to get excited and we WANT you to play our products from the moment you hear them. Because when you sound good, you play good.
In these days of mass production we pride ourself on hand crafting amps and cabinets for tone, quality and longevity. We have proudly built amps for professional musicians to the bedroom beginner through and all levels in between.
Amwatts products are lovingly hand built on the Gold Coast in Queensland, Australia.
Mark Watson, Amwatts Australia
Amwatts
Grande Expresso 20! New...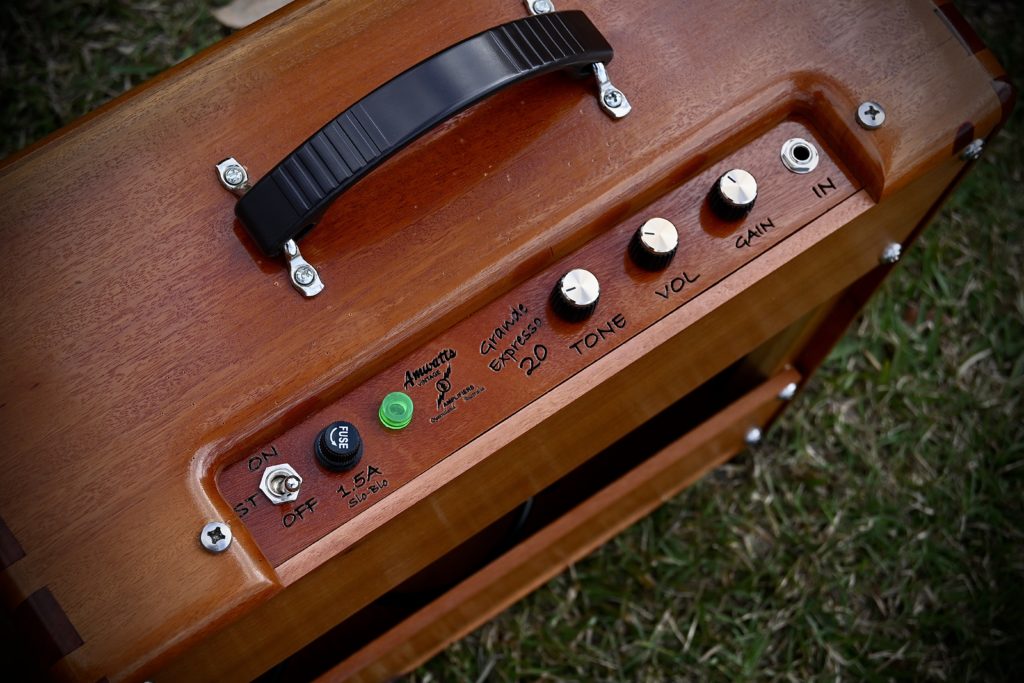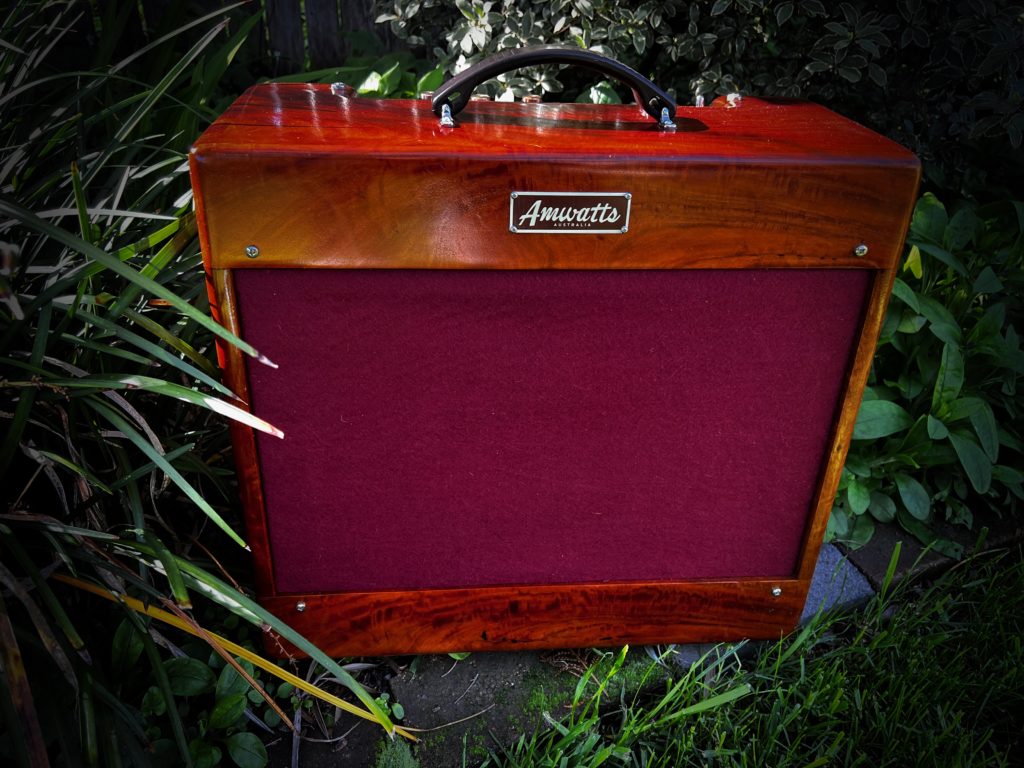 Capital Vintage Guitars are proud to present Amwatt's latest Amplifier – The Grande Expresso 20
 'a 12 Watt 5E3 based amp available in a variety of finishes'
Come in to Capital Vintage Guitars and test drive the demo model we currently have in stock. Fine detail below
Amwatts Grande Expresso 20
Amwatts has been on the quest for tone perfection for over 20 years and throughout those years we have restored/replicated/modified/owned and fine tuned many amplifiers that have provided the vintage tones that have shaped the course of rock n roll.
Introducing the Grande Expresso 20 Combo Amplifier:
An original design circuit that puts many vintage tones at your fingertips. From full rounded bell like cleans to high gain madness and all points in between , The Grande Expresso covers it all, loud enough to compete with a drummer, quiet enough to practise at home the Grande Expresso is the perfect tool for modern day situations, those days of big stack ear splitting volumes are gone but not forgotten. The Grande Expresso 20 has been designed to give you those vintage tones and more without the hearing damage.
A single channel 3 knob 12-14 watts 1 x 12 combo design that packs a punch and can hold its own cutting through the mix, and with the turn of your guitars volume will clean up without loss of top end sparkle.
What's it based on ?
This is one of the first questions an amp builder will be asked – is it British/American based ? The answer here is " yes to all" , a bit of everything , Valve technology hasn't changed much since last century. There's always been limited parameters to work within , and that's exactly what we've done. We've chosen the basic tried and true classic public domain designs (Western Electric) and morphed them into our own custom recipe.
So what's it based on ? I'd say Marshall, Fender, Supro, Trainwreck, Dumble, Boogie and all points in between.
Keep it Simple
Input section is standard minimalism, simply taking the guitar signal and amplifying every nuance – then feeding it into a passive responsive tone stack, just one knob, with great tonal variations across the sweep.
Next A Universal gain  stage opens all the harmonic possibilities a guitar can produce. We've added a gain knob, this controls the bias/clipping of this stage – counter clockwise gives you organic 50's tweed style tones without the flub and ugly distortion , As you wind it up you add fat punchy natural overdrive reminiscent of those 60's /70's super groups, keep winding and it gets into high gain, long sustain face melting overdrive that goes way past 11.
And simply turn down your guitars volume and it's cleans the signal, maintains clarity and the full range of your guitars tone.
Output is a Cathodyne Phase Inverter feeding 2 individually Cathode Biased 6V6GT output tubes into a 1 x 12 speaker – the individual biasing means you can use mismatched 6V6's as the bias themselves separately. Think 5E3 with a twist.
Summary
Amwatts has designed the Grande Expresso 20 for simplicity at your fingertips . Simply turn you guitar up to full, set the amp to your favourite crunchy overdriven volume and control everything from you guitar ….. the guitar and amp become one instrument.
Loud enough to gig , quiet enough to practise
I've been designing and modifying amp circuits for over 20 years officially and for much longer before starting the business. Each amp is handmade using the highest quality components available today. No expense is spared in producing the highest quality custom designed amp – vintage technology meets modern requirements
Contact www.CVGuitars.com.au and order yours today
Amwatts
Vintage Replica Amps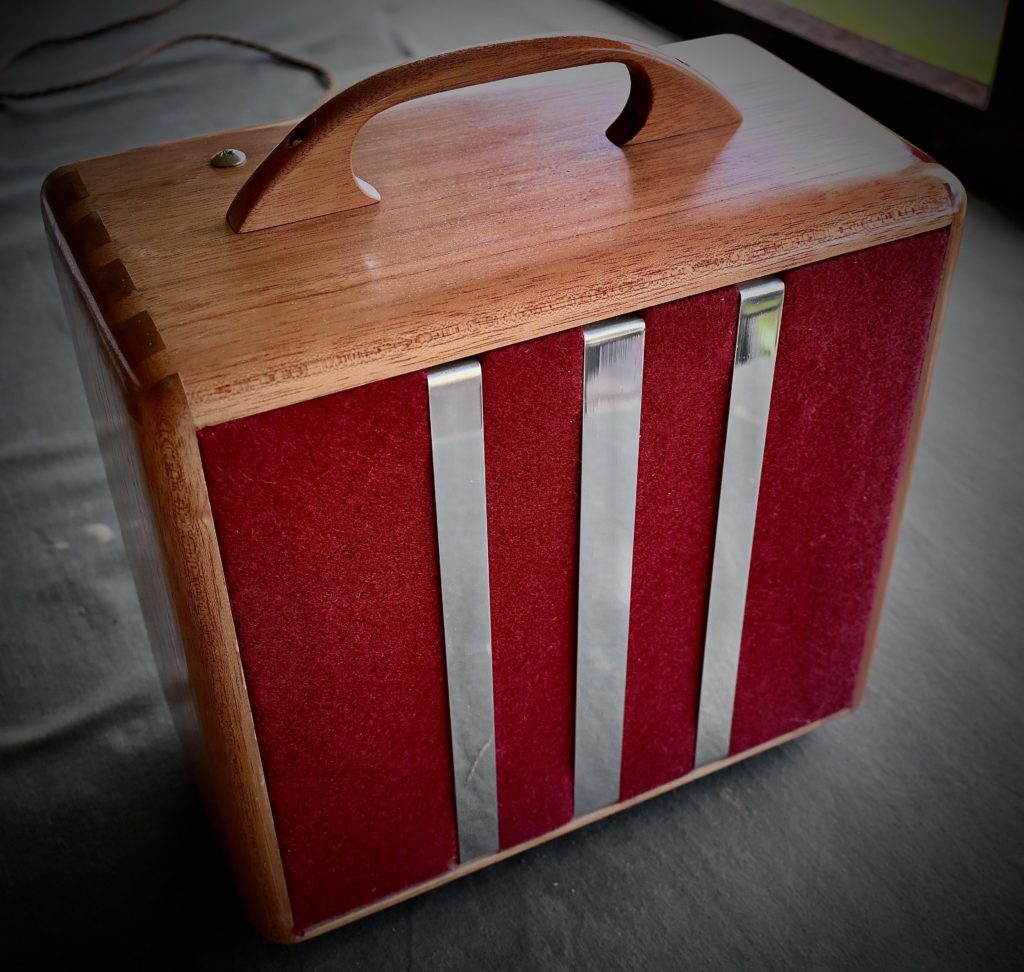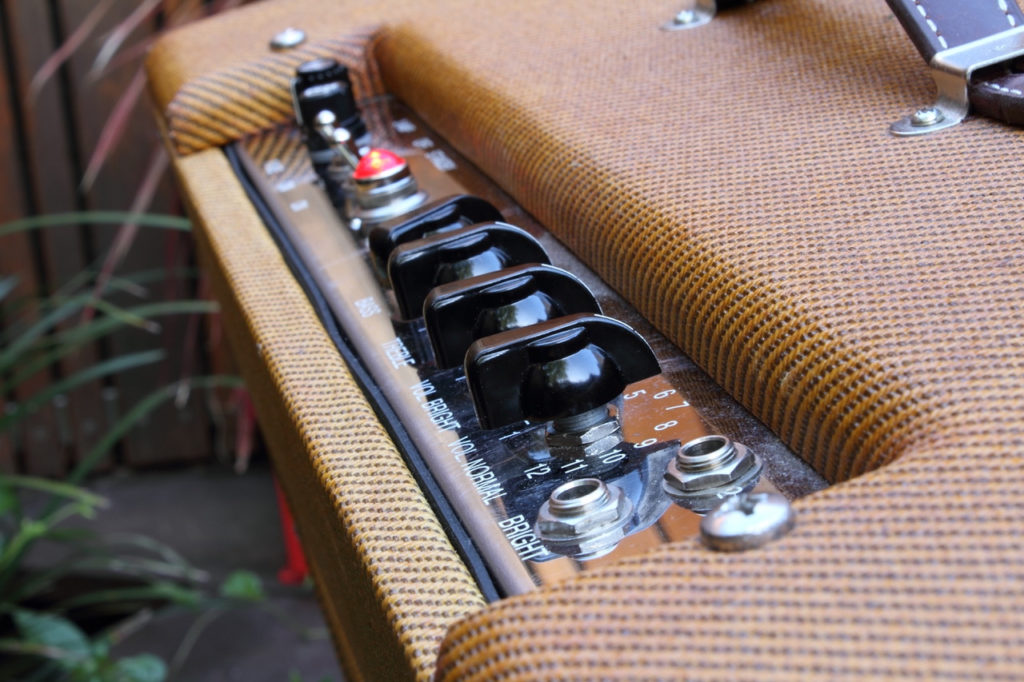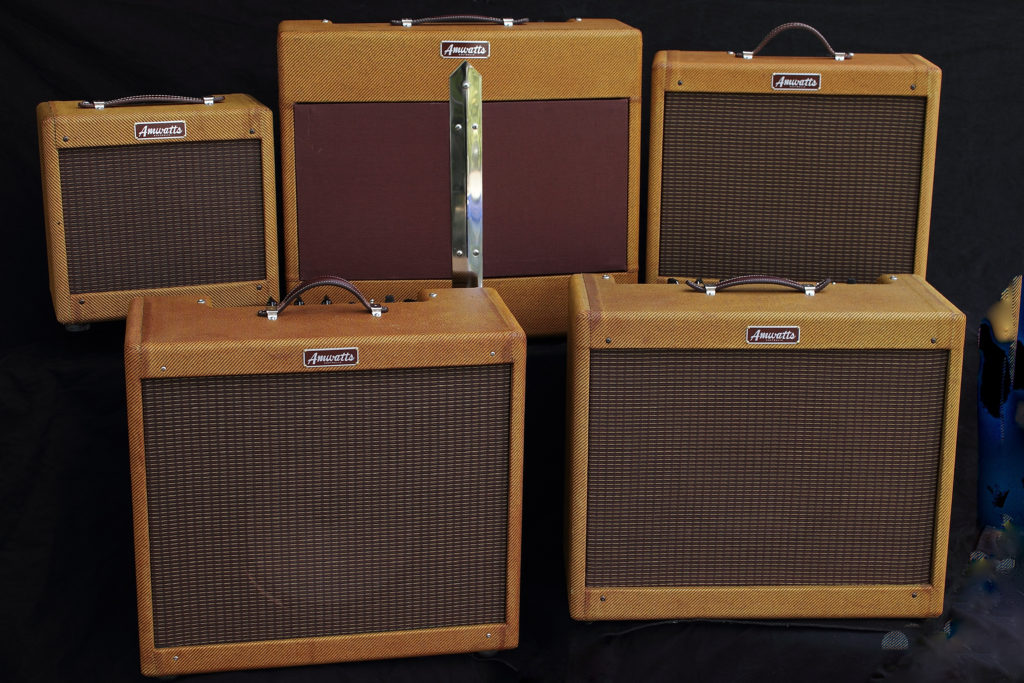 Capital Vintage Guitars are proud sole distributors of Amwatts Amps and Cabs. We always have a demo Woodie on site and from time to time additional Amwatts amps. Come in and play an Amwatts amp or chat to us about specific designs you are looking for. The range is endless!